It's hard to believe, but Dream Property Marbella is 10 years old!
26/08/2020
2020-08-26 11:47
I believe that it is ironic to start a business in one crisis and celebrate 10 years' anniversary (quite unexpected though) in another one.
---
In the beginning there was ... a crisis
The crisis called "Great Recession" raged in the world markets when I started to think about creating my real estate agency. If you have read my post about where Dream Property in Spain came from, you will probably recall this fragment: "(...) in 2010, when 40,000 real estate agencies close in Andalusia, I make my dream come true and Dream Property Marbella is created - Polish real estate agency on the Costa del Sol. Many friends knock on their foreheads when they hear about my idea, others advise with good heart to change the business sector. I politely listen to their advice and, in accordance with the principle "what does not kill me, makes me stronger", I do my own thing. At the beginning, I know that I want to help people make their dreams come true (the name of the company is not accidental)."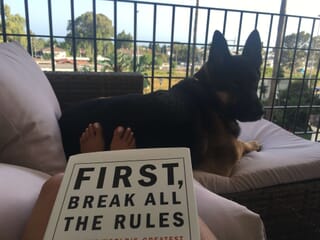 This is not a business for everyone
And I have been realizing these dreams for over 10 years. I started in 2009 as a freelancer, and in 2010 my company was established. A few more or less successful collaborators passed through the company during the 5 first years. Nobody stayed longer because it's not an easy business. If you are driven by immediate success and the lack of it takes away your will to live and your enthusiasm, better look for another job. In Spanish real estate you usually work for several weeks, months or even years for success. My "record holders", the clients with whom I have worked the longest, have been looking for their place on the Costa del Sol for 4 years. In the meantime, their needs changed, their children were born, and their financial possibilities evolved. Eventually they found what they were looking for but – to make it funnier – not with me. For the sake of balance: the fastest customer made up his mind... in one day. Do you dare to take the arithmetic mean? ☺
Coming back to Dream's co-workers, during the first 5 years of the company's existence, I learned that:
Real estate is not a business for everyone - even though it may seem so;
People are extremely demanding,
They cannot be left unchecked (read: trusted),
If it is good, it is good, but when they think it is no longer good... they do not take prisoners.
Then I decided to become a one-(wo)man company forever. I persevered in my resolution for about a month and a half. When I realized that by working in such a rhythm I would soon forget what it meant to sleep, I broke down and called a number given to me once by a nice bank employee.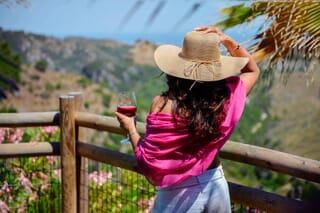 Hola Klaudia!
And here comes Klaudia ... no, not all in white. In very colorful clothes, with a blonde mane and a contagious smile on her face. We started talking, I put my cards on the table, mostly the weak ones, so she would know what she was up to. Still, she decided to try. It wasn't easy with me for the first year, because my personal mania of persecution, colloquially known as perfectionism, plus my experience with her predecessor, made me control almost every move she made. Everything she did had to get my approval first (including the first customer e-mails she was required to send to me first - or use my "templates"). For a long while I kept Klaudia away from customers, fearing that she would not be able to handle it or that she would decide to leave in the middle of the sales process. Such a difficult trial period for both of us lasted almost a year, only after that time I gave up, because I realized that Klaudia had come to stay and that we can trust each other.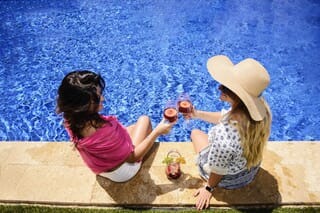 From 2015, Dream has therefore two heads, one dark, the other one blonde, both smart ☺. In 2019, when Klaudia decided to become a mother, Gosia joined us for a few months. She is now, after her recent return to Gdańsk, our foothold in Poland.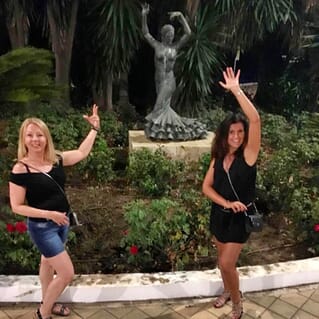 Hola Piotrek!
The Dream Team would not be complete without Piotr, who calls himself "Dream's associate in exile." Without him we would still be lost in the depths of the internet, marketing and communication, like children in a fog. For several years, I was convinced that our so-called marketing is a chaos going nowhere. I was tormenting Wojtek, the head of Artneo, an Olsztyn-based company responsible almost from the beginning of Dream for our website. Almost because the first version was made by another company, and all the others, as well as the current one, were Artneo projects. Wojtek, an extremely task-oriented man, tried very hard to find a person who could take care of our marketing, but we failed for a good two years.
At that time, I was calling PR agencies trying to establish some relationships, but how to establish relationships when the conversation begins with the question: "What's your budget?" How could I know what my budget was when I didn't know exactly what was really to be done? Klaudia and I had a million ideas: here some start of the blog, some Insta and FB accounts there, to which we posted something from time to time – with no results whatsoever. A budget?... And here one day appeared Piotr, who instead of asking THAT question, asked another one: "What do you ladies actually want?"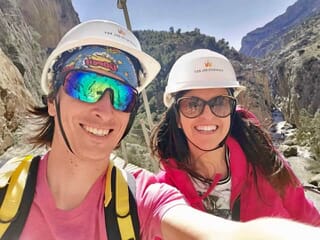 He launched with that question an avalanche that came down on his head in the form of our hour and a half of word-of-mouth. He listened bravely to the end, then stated that he had to think it over and would come back to us with conclusions. I was seriously concerned about this return, but he did come back and has been with us for over two years since. And our statistics are very happy about it and soar into the heavens. It was also Piotr who made me write for you. When he discovered that I like to write, and you like reading it (thanks! ☺), to my many activities I had to add creating blog entries, articles and recently Facebook journals that I had invented during the quarantine.
Dream wouldn't be what it is, and it might not last a decade if it weren't for the people who create it with me. Thank you.
It's been 10 years and I still find it hard to believe
By the way, I hardly believe that more than 10 years have passed. When in 2009 I took my first, very uncertain steps, my "business plan" was to survive the next year. It worked, although it was not easy. At that time, until about 2013, when it slowly started to recover, the property market in Spain was on the brink of a precipice. Banks did not grant loans, but they had drawers full of "bad debts" and seized properties that they could not get rid of. They established real estate agencies in their structures, which, despite the best intentions, could not manage to sell the properties, because there were only a few people willing to buy them. At one point, foreign investment funds came into play and started buying real estate from banks. We are talking about gigantic purchases because the funds were buying entire housing estates, completed or not, and then calmly waited for the better conjuncture that came at the end of 2013.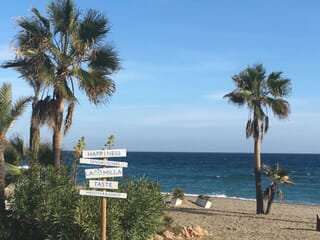 Key word? Full service
Good times began for Dream from around 2014. There were better and worse years, more or less successful transactions, but things kept moving. Apart from selling real estate, we have also developed real estate management and short-term rentals. Here our team has grown to include Agata and her team. Without them, it would be very difficult to coordinate all the arrivals, departures, cleaning, washing and a million different breakdowns most likely happening at the same time and in different places.
At some point in our activity, we also started offering our clients assistance with renovations. It turned out that there is always something to be done in a newly purchased flat or house, and these, often minor, repairs and corrections can become big problems for foreigners who do not know the language nor the market. So we took it over and handed it over to Daniel, with whom we have been cooperating for over 6 years.
I have never planned for Dream to deal with rentals or renovations, these additional activities resulted from the so-called market needs. My idea was to offer a client who shows up in a completely unknown area, comprehensive service in his language.
The assumptions were correct
In March 2019, I wrote: "10 years and 4 versions of the website later I am still here. Dream has finally become a stable, successful company, and there is a chance it will grow even further. I don't want it to grow too much and become a factory and customers to be faceless reference numbers. I still believe that this is a business based on relationships and trust, and building them is impossible without personal contact with the client. I can see that my early assumptions were correct: Dream has its longtime customers, the best brand ambassadors you can imagine. Some of them took it a step further and we became friends, which I really appreciate. "
This is all the most up-to-date, my assumptions were correct - I didn't only predict a pandemic or that the world would turn upside down almost overnight.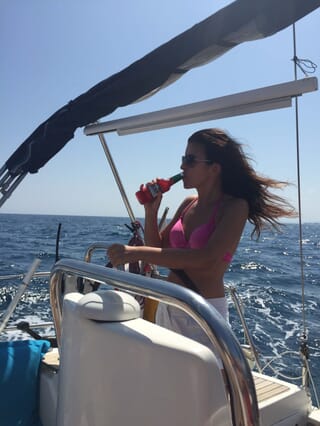 And here, without knocking and with shoes, comes the coronavirus pandemic ...
And here I come back to the first sentence of this text: it is ironic to start a company in a crisis and 10 years later to find yourself in a similar situation. What future awaits us? This is a question that we all probably ask ourselves. In order to function normally, we need open borders, free movement of people and capital - that is, the fundamental freedoms that underpin the existence of the European Union. In March, almost overnight, it turned out that in the face of the "unknown enemy" these freedoms did not exist. Now they seem to be back, as if everything was fine, yet we live in overwhelming uncertainty. Such an atmosphere is not conducive to investments, business or life. We all try to do our best, adapting our activities to the circumstances, limitations and often absurdities that surround us, but we are aware that any moment something might happen. Will it be another lockdown? Or maybe just more restrictions? We don't know. It is difficult to plan anything at this point, so we decided to continue doing what we know best, which is to listen carefully to our clients and help them in the implementation of their plans and dreams. The name of the company obliges ☺
Do you remember that Dream was made of a dream? Therefore, I would like to inform you that the box of my dreams is not empty yet. Stay tuned ☺